Hello my lovelies. I hope you are all well and have had a great day. Today I thought I would talk to you all about 'My Top 10 Beauty Product's of 2017'. Now the beauty industry was huge for me in 2017. My makeup skills grew, I became confident in the art of winged liner and my lip colour choices broadened from the usual Nude shade to a daring purple lip. And I fell in love with so many products this year, that in my opinion, you need in your life. So let's get straight into it… here are my Top 10 Beauty Product's of 2017 🙂
1- Collection Lasting Perfection Concealer in the shade Fair.
 Click on the picture to buy!!
I discovered this concealer at the start of last year because all the beauty guru's on Youtube were raving about it. Eventually I gave in a decided that I needed to try it for myself. It retails for around £3.99-£6.99 depending on where you buy it and in my opinion, it is a great price. This is a full coverage concealer that doesn't crease and leaves a beautiful finish. I have bought around 10 of these because I am so in love and haven't been able to find a better drugstore replacement.
2- 
Mario Badescu Facial Spray 
 Click on the picture to buy!!
When I bought this facial spray, I didn't really know what to expect. I bought it at the end of November due to my friend absolutely loving it and I have to say that I'm in love too. I use it before my primer and it makes my skin feel so smooth and look so hydrated. I have seen that it makes my makeup last longer throughout the day and helps balance out uneven skin tones. It's also pretty awesome because of the fact that it has Aloe Vera and Rosewater in it!
 Click on the picture to buy!!
Hands down the best setting powder I have ever used in my life (and that's saying a lot!!). My concealer is left smooth and with 0 creasing. My face is left with extra coverage and a beautiful finish AND there is no flashback so I can take gorgeous photos without having to worry about whether I will have a white cast (because let's face it, no one wants to end up like this—>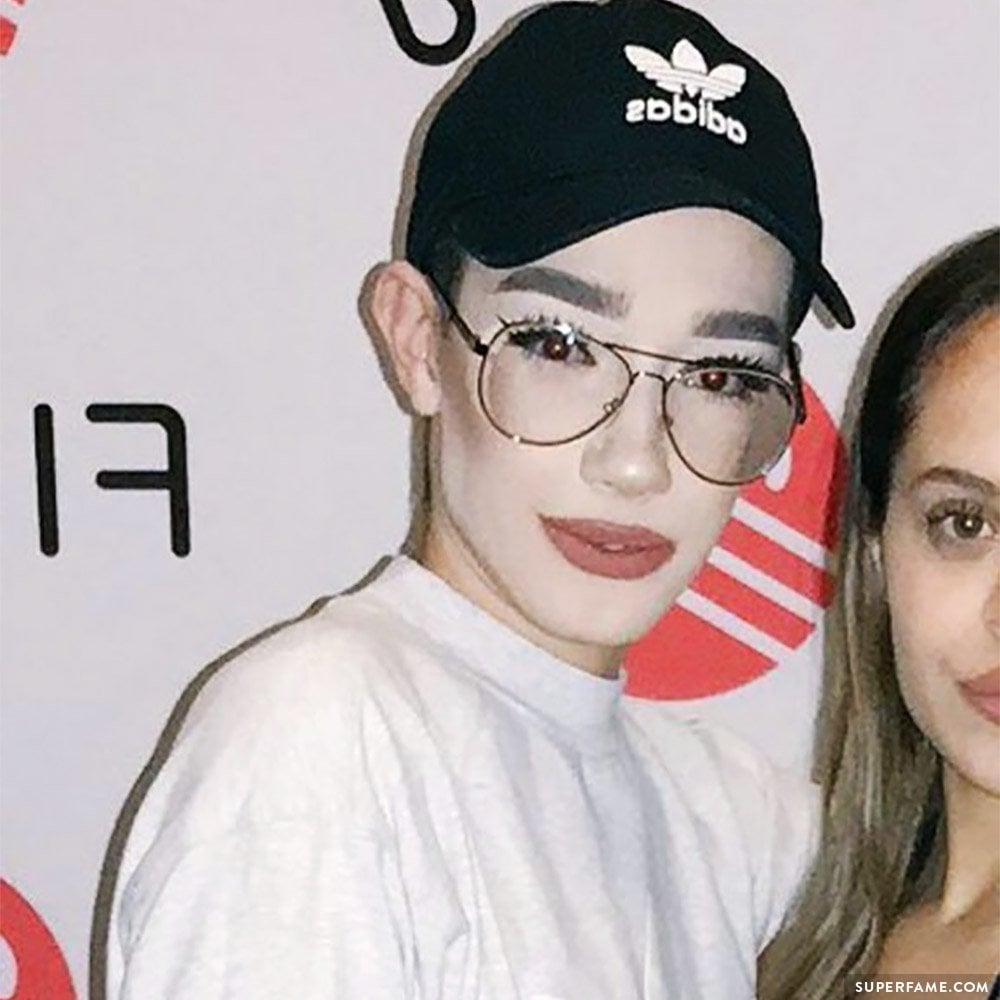 ) Sorry James 😉
4- Revlon Colorstay Foundation
 Click on the picture to buy!!
I have been wearing makeup for around five years and have seen some pretty bad times. Back in the days where my foundation didn't match my neck and my mascara was all clumpy, I have basically been through it all. And growing up I couldn't find a drugstore foundation that made me go 'wow'. Until 2017 came along and this ol' bad boy. Revlon Colourstay foundation is heaven in a bottle. It's full coverage, has a beautiful finish and blends flawlessly. There's two types, one for us oily/combination girls/guys and then there's one for all you dry/normal girls/guys. Honestly if you're only going to buy one thing from this blog, make it be this!!
5- NAKED HEAT Eyeshadow Palette
 Click on the picture to buy!!
I have 3/5 of the Naked eyeshadow palette's and I honestly love them. In 2017 Urban Decay came out with a brand new one called 'Naked Heat' and it is full of beautiful pinks and reds, perfect for a sunset look. I received this as a birthday gift from my mum and I haven't stopped using it since. The formula of the eyeshadow's are great and they blend like a dream. It is one of my favourite palettes.
6- Pro Series Contour Kit By Anastasia Beverly Hills
  Click on the picture to buy!!
I have actually only recently discovered this palette but I knew I had to include it because I use it all the time. I have the 'light' palette and it has a great range of shades from cool to warm. They're easy to blend and look flawless. The palette is expensive and they're probably dupes all over the internet, but nonetheless it is still a great product which I loved in 2017. I feel like I am the last person to of bought it as it has been a favourite of many people's for years.
7- theBalm Mary Lou Manizer Luminizer
 Click on the picture to buy!!
I bought Mary Lou at the very start of January 2017 on a bit of a whim. I had heard some good things about it and it was one of those purchases that you don't really need it but you got it anyway. And thank the heaven's I did. This highlighter will glow up your life and actually improve it. It has such a beautiful glow and sits on the skin so nicely. And it is pretty affordable. Of course there is always going to be dupes out there, but nothing will match up to my good friend Mary Lou!
8- Soap & Glory The Fab Pore Purifying Foam
 Click on the picture to buy!!
Skin care became so important to me in 2017 and still is now. I used this product from Soap and Glory a lot towards the end of 2017 (I started in around September time) and it did wonders for my skin. It got rid of any excess makeup and left my skin feeling smooth and hydrated. I definitely would recommend this product!
9- MAC Mineralize Skinfinish
 Click on the picture to buy!!
If you're looking for a powder that leaves your skin looking beautiful, fresh and glowing, then look no further. I bring to you MAC Mineralize Skinfinish, the best powder in the world (in my opinion!). This was my holy grain in 2017 and it still very much is. You really do need this in your life.
10- Elizabeth Arden Ceramide Ultra Lipstick
 Click on the picture to buy!!
I ask of you to stop what you are doing and go and buy this Elizabeth Arden Lipstick. She has the creamiest formula's you will have ever of seen! I love love love her lipsticks and this one is my favourite nude colour. They are so gorgeous and last so long on the lips. Please please please go and take the time to look at her shade range and chose one to buy. You will not regret it!
So that is my Top 10 Beauty Products of 2017. I really hope you enjoyed seeing my top ten. Watch out for my Top 10 Worst Beauty Products of 2017 next Sunday! Have an amazing week and let me know in the comments what your favourite product in 2017 was.
Some of the links above are affiliate links which means I make a lil bit of commission every time you guys shop through them! I really appreciate you all using them & helping a girl out 😀
Much love,
Olivia Grace xx